Skip to Content
Quality Floor Care for Your Business
No matter the nature of your business, the floors in your facility undergo quite a bit of abuse. You might not have noticed this wear and tear happening day-to-day. Over the years, they naturally become stained and faded, especially in busy environments. Heavy foot traffic, spills, and carpet damage are inevitable, but they can leave unsightly spots in your workspace. If you haven't been paying attention to the state of your floors until today, it's never too late. Let the team at Crystal Janitorial help you refresh and restore the floors in your workplace.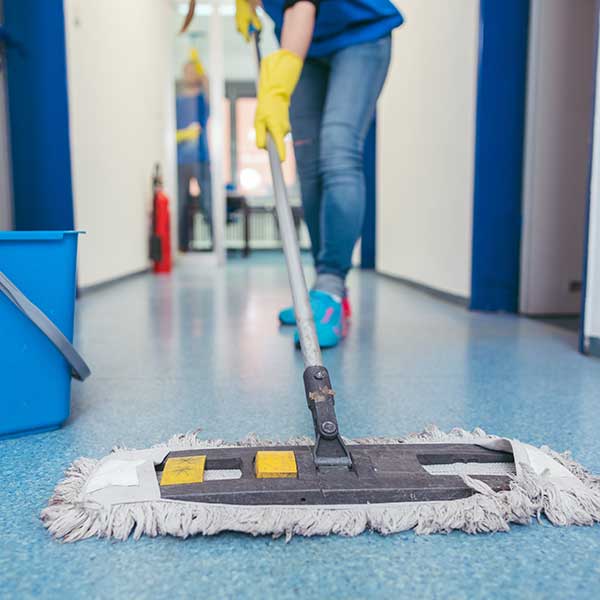 Highly Trained Team of Professionals
Our before and after pictures speak for themselves. Our team is highly trained and ready to handle even the worst levels of floor damage. Whether you have a single-story or large multi-story office property, you can trust us to tackle all of your floor care needs. We're excited to offer our customer's floor care using the safest and most effective cleaning supplies the industry has to offer. We'll give each job our all to ensure that your floors shine long after we finish the job.
Convenient Cleaning Around Your Schedule
Even though floor care services are necessary for any business, we know that the process can seem like an inconvenience to you and your employees. We want to work with you and give you a stress-free experience. Our cleaning services are provided either overnight or at sunrise so we don't interfere with your normal business operations. You can go through your day-to-day routine without sacrificing any of the cleanliness your business deserves. We offer both regular upkeep plans and one-time cleaning services depending on your needs. If you have specific needs or requests, let's talk! We want to provide every customer with floor care services that truly meet all of their individual needs.
Get Started Today With a Free Estimate!