Skip to Content
Best-in-Class Janitorial Services
A clean working space is a key element to a healthy mind and a healthy life. You and your employees deserve to work in a space that reflects the quality of work that you do. This shouldn't be something you have to worry about on your own. At Crystal Janitorial, we provide commercial cleaning services for all types of buildings including offices, retail locations, and industrial plants. We'll build a custom plan that works for you and your business. Leave the cleaning and upkeep of your business to us – you won't be disappointed!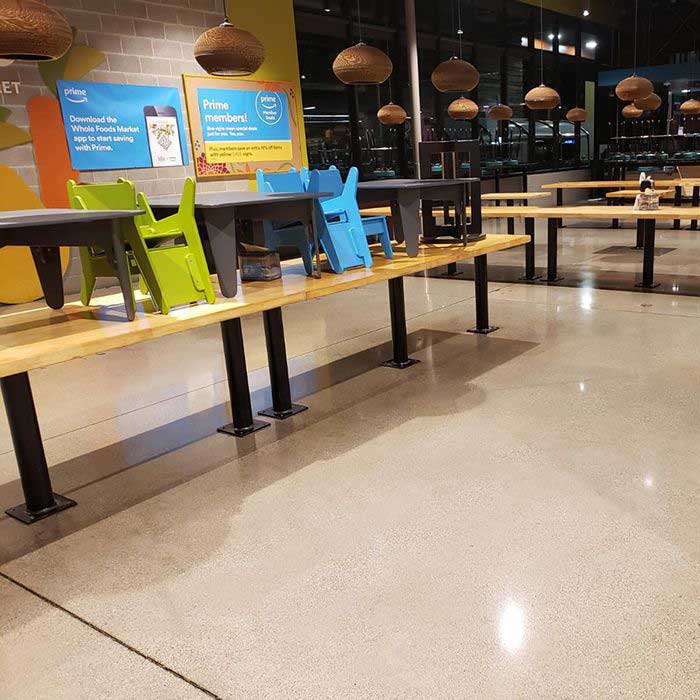 Timely Services for a Clean Workspace
Our team loves being able to transform dull areas into clean, healthy workspaces on a regular basis. We provide a wide variety of janitorial services to meet your every need, and we'll always maintain a positive attitude while getting it done! Whether you need daily, weekly, bi-weekly, or monthly cleanings, we've got you covered. If you have specific requests that aren't included here, don't hesitate to give us a call anyway. We'd be happy to discuss your needs and answer any questions or concerns you may have.
Janitorial Cleaning
Carpet Cleaning
Complete Floor Care
Lighting Replacement
Pressure Washing
Complete Line of Sanitary Supplies
Clean Rooms
Custom Plans to Fit Your Needs
Just like every business has a different set of goals, there are specific needs when it comes to maintaining different types of working spaces. Our team will work with you to create a maintenance and cleaning program that is specifically tailored to your needs. Maybe this means requesting some additional services. Maybe we need to switch up our schedule to ensure we're not interrupting you and your employees during the workday. No matter what the issue is, we're happy to work with you to build a plan that exceeds your expectations.
Get Started Today With a Free Estimate!